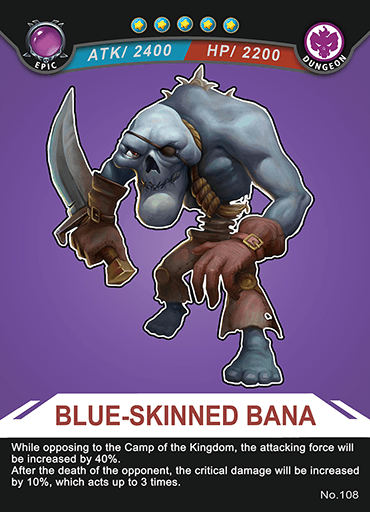 Card Introduction
Bana, used to be a top assassin in the Military Intelligence Force of the Kingdom. It is rumored that a blue-skinned hunchback killed a team of guards in the Raven Dungeon. 
Skill Description
★Cruel Pursuit:Its attacking force will be improved by 40% while in opposition to the camp of the kingdoim.
★Assassinator of Dungeon:Its critical hit rate will be improved by 10% when killing others, and can act three times at most.