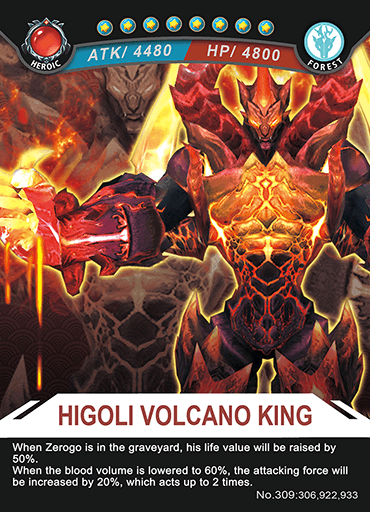 Card Introduction
In control of all of the power of the Higoli Volcano, if you don't want to see the Vanchworld being destroyed… you should never infuriate him. 
Skill Description
★Core of Scorching Rock:When there is Zerogo in your cemetery, the life value will be improved by 50%.
★Explosion of Lava:When blood is lowered to 60% of the full volume, you can improve your attacking force by 20%. It can act twice at most.
Associated Heroes
Associated Items