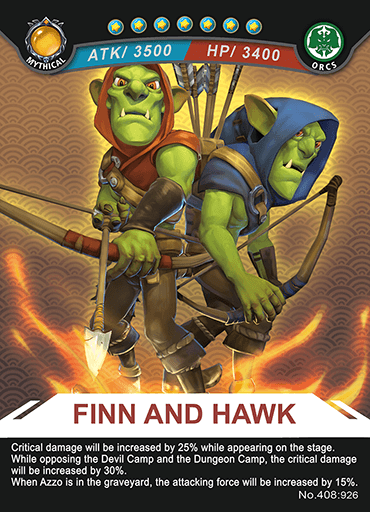 Card Introduction
These two brothers Finn and Hawk are called the Deadly Duo of Orcs. They are well-known as extraordinary archery and cooperation, their arrows are their calling card. 
Skill Description
★Accurate Shooting:While opposing devils and the camp of dungeon, there will be an increase of 30% in your violent attacking rate.
★Wish of the Arrow:Deadly Duo of Orcs, when there is Azzo in the cemetery, the attacking force of the duo will be increased by 15%.
★Weakness Locking:Increasing your violent attack rate by 25% while appearing on the stage.
Associated Items